It's a real family feel and experience
Why Support New Way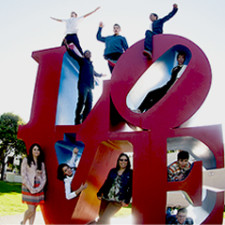 Dear New Way Academy Families and Supporters,
New Way Academy is a one-of-a-kind school for one-of-a-kind kids. We are committed to providing the academic, social and extracurricular opportunities to help students unlock their strengths and reach their full potential. It is my great honor and privilege to be in charge of working with families and community members to raise the funds that make this commitment possible.
Many find it surprising to learn that tuition dollars do not fully cover the cost of providing the exemplary and empowering education that New Way offers our students. As a result, we must work year round to raise the additional funding needed to cover the gap between tuition and the funds needed to operate the school.
We invite families to support our school at a level that is comfortable for them. Whether contributing to the Annual Bulldog Campaign, donating your tax credit, attending an event or volunteering your time and talents on campus, you can make a profound difference in the lives of New Way Academy students.
I look forward to partnering with you this year!
With Gratitude,
Kendall Chester
At this school if you can put in what it takes to make something happen, it can happen!