ONE SCHOOL, ONE FAMILY
Our mission is to create a dynamic school experience that empowers children with learning differences to maximize their potential and prepare for life beyond our doors. We continually strive to provide exemplary educational instruction, state-of-the-art remediation for areas of challenge, optimal social experiences, and the opportunity to unlock strengths and talents. As a result, New Way develops confident lifelong learners who lead enhanced, productive lives and serve as positive examples of what individuals with learning differences can achieve.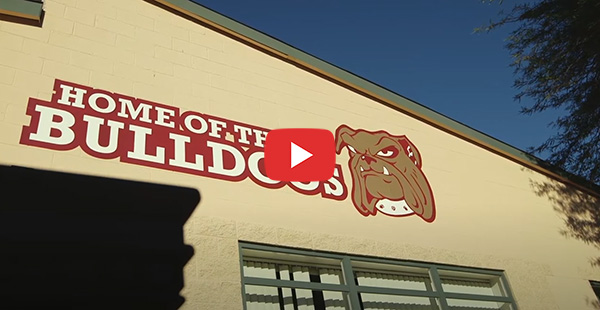 CORE VALUES
New Way's core values are at the heart of everything we do. 
Respect
We approach each situation with the intent to positively contribute towards a solution. We make an effort to understand and take care of others and their possessions while actively listening to other perspectives and recognizing their value.
Community
We foster a caring environment that promotes a sense of belonging. We create a diversity of engagement opportunities for students, faculty, and parents. Everyone has an opportunity for meaningful participation.
Ownership
Taking ownership means being proactive in your role, taking responsibility for the quality of your work, and maintaining accountability for your words and actions. We practice self-assessment to identify personal strengths and opportunities for growth.
Quality
Bulldogs rise to any challenge! Students produce their highest standard of work, leading to growth and achievement. Teachers execute quality lesson plans to meet individual student needs, while using ethical, evidence-based best practices as a guide.
Fun
We foster a high level of engagement both in and out of the classroom. We build a school culture that celebrates everyone for who they are.
RESEARCH-BASED TEACHING
New Way combines research-based teaching by certified teachers, personalized instruction and small class sizes that turn academic frustration into enlightenment.
Each student's curriculum is planned around educational needs and abilities based on thorough academic, psycho-educational, speech and language, and motor skills assessments. Students are taught concepts and subjects in ways they understand, which builds self-esteem and confidence in the classroom. They also have access to speech, reading, and occupational therapy conducted by accredited specialists that are integrated into the classroom. All your child's needs are addressed on campus, during the school day.
LEARNING INSIDE & OUTSIDE THE CLASSROOM
Prospective parents and students are impressed with our beautiful and expansive campus. New Way believes in the importance of social interaction and its role in childhood development. Our campus provides an environment where students can build connections and friendships outside the classroom.
New Way has playgrounds, study areas, collaboration spaces, athletic fields, a gym and a cafeteria. During school hours, the hallways are filled with student activity and learning. After school, New Way students can be seen participating in sports, leadership, community service, arts, and many other electives that expand learning and happiness outside the classroom.