Everything kids
love
about school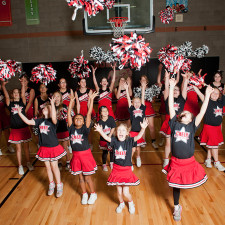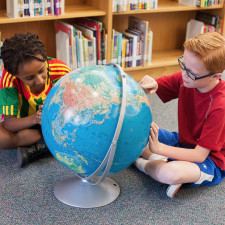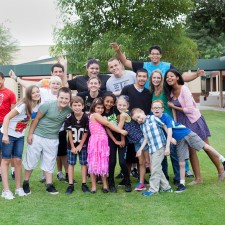 Students love our campus. We do too.
Our large campus is one of our proudest and most distinguishing school features. Take a tour of New Way and it looks and feels like a typical school. That's what we love about it. You'll catch students running to class, see study groups enjoying one of our many outdoor spaces and overhear kids laughing and discussing their day. It is a fun place abuzz with activity. We have a gym, an 8,000-plus-volume library and a spacious cafeteria. There are designated playgrounds for the lower school and sports fields for our student athletes. Our campus creates the perfect setting for learning and social engagement, paving the way for an enriching whole school experience.
Whole school happiness.
New Way students benefit from learning in a welcoming, academic environment tailored specifically for them. Small class sizes, personalized instruction and on campus therapists help kids excel in the classroom. Our large campus with extracurricular activities, athletics, CORE and community service opportunities help kids excel outside the classroom. We also get to know most families and their children personally, and partner with families to chart a path for success. Students can't succeed if they don't enjoy coming to school. At New Way, students have an all-inclusive place where they blossom academically and socially, and develop leadership skills that will last a lifetime.
PREPARING FOR THE FUTURE.
This testimonial from a parent recently came to us after his daughter transitioned from New Way:
"I continue to be humbled by what the New Way faculty, staff, and administration have done to prepare Anya for life. From her first visit all the way to empowering Anya when she made the choice to transition into our local public school, you always had her best interest be your guide.
The skills she learned and embrace to this day transcend academics, and they have developed within her a true love for learning that resonates deep within the core of her being. As an example, her past struggles of reading are now replaced with struggles to put down a book or to stop listening to an audio book in a dark bedroom on a school night.
Anya has been honored academically each term. Her internal drive to meet her own personal goals and expectations is strong. This recently culminated as she received the Principals Award for a 4.0 GPA. As you know, achieving this level of academic success reflects only the tip of the iceberg for a student like Anya. Achievements like this for her certainly goes beyond a number.
Thank you all for creating a motivational environment for Anya, one that burns brightly within her each and every day."
She loves that the school is small enough to feel comfortable, but just large enough for her to feel a part of a bigger, robust school with a traditional campus culture.
-New Way Parent