Alumni have the ability to be a school's most generous supporter, most valuable advocate, and greatest inspiration to staff and students, you just have to give them a platform.
The mission of the New Way Academy Alumni Association is to allow alumni to grow professionally, connect socially, and give graciously.
Our vision at the New Way Academy Alumni Association is to provide a lifelong support system to bridge the inherent gap that comes with graduation and the real-world. This support system is to be a lifelong continuation of the culture, community, and resources found during a student's time at New Way. This further solidifies New Way Academy's commitment to providing a transformative education that will benefit it's students for the rest of their lives.
Find links to several resources on the left as we update them with news and upcoming events. If you left your personal email with us, you should be able to login to Campus Connect (if you're having issues, reach out to campusconnect@newwayacademy.org).
Tony Malzone, Alumni Relations Manager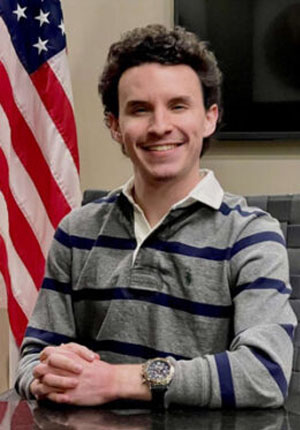 Tony Malzone is an alumnus of New Way Academy. After graduation, he went on to attend the University of Arizona. Tony currently leads a collective human development campaign. Through social design, he works to create programming, discussion, and design that spotlights our societal insecurities and appreciates our beautifully imperfect world to help solve institutionalized problems. Through his work, he collaborates with the United Nations and congressional members. On a local level, he serves on the advisory for a county community development program, multiple non-profit organizations, and of course here at New Way leading our alumni association. Tony looks forward to supporting our alumni at every level of their post-secondary journey!