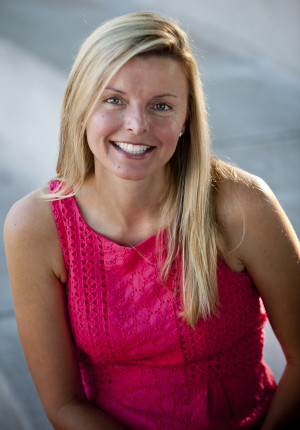 Mrs. Samantha Hirsch has an extensive background in education and non-profit organizations, ideal qualities for her to head up New Way's Admissions department. Samantha graduated from the University of Arizona with a Bachelors' degree in Family Studies and received her Masters' degree in Early Childhood Education from National-Louis University. Mrs. Hirsch went on to teach elementary school and early childhood education programs in both Chicago and San Francisco before settling in the Valley in 2002.
In Arizona, Mrs. Hirsch spent three years teaching Kindergarten in the Scottsdale Unified School District. She also sought out opportunities to assist within the Jewish community and became the Coordinator for Young Jewish Phoenix at the Jewish Federation in 2008. While working at the Federation, she also assumed the role Director of Admissions and Advancement at Jess Schwartz Academy. It was during that time she found she enjoyed both serving the community and facilitating a unique educational experience for children.
At New Way Academy, Mrs. Hirsch has found the perfect combination of both high-quality, individualized education and working with a dedicated group of equally committed staff, families and community members. As the Director of Admissions, Mrs. Hirsch strives to be a resource to help all families find the appropriate educational solution they have been searching for as well as navigate possible scholarship opportunities within the State of Arizona.
When Mrs. Hirsch isn't welcoming visitors to campus, you can find her spending time with family, in a yoga class or checking out the newest restaurants in Phoenix. Samantha is a devoted mom, foodie and a regular at the local vintage markets.