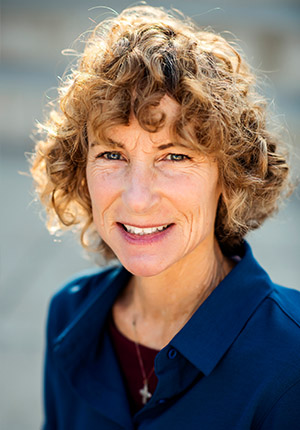 Melissa Pallister Vallejo, M.Ed., NCST, has been a member of the New Way community for many years. She is a certified special education teacher, holds a national certification in STEM instruction, and has a Master's degree from Northern Arizona University. She has mentored teacher candidates from universities across the valley, and has held various leadership roles during her career. After twenty-four years in the classroom, Mrs. V. is excited to be supporting our wonderful staff and students as Assistant Head of School. One of her roles is to develop and support instructional excellence in brain based, best practices to serve our schools unique learners.
Born and raised in New Jersey, Melissa lived in Rhode Island for many years previous to coming to Arizona. Melissa and her husband Peter reside in Gilbert, and have a blended family of three young adult kids, and three dogs.
In her free time, Mrs. V. can be found almost exclusively outdoors, exploring the desert and mountains. She also enjoys horses, playing tennis, walking her dogs, biking and loves to share her discoveries of the natural world with students. Melissa sits on the Board of Directors for the Arizona Branch of the International Dyslexia Association.