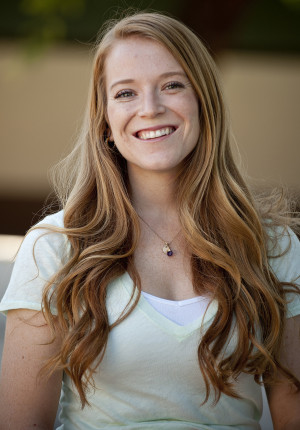 Mrs. Linam currently serves as New Way's Director of Transition. She has a Bachelor's Degree in Special and Elementary Education, as well as a Master's Degree in Special Education. While attending Arizona State University, Mrs. Linam worked as a tutor at Northbridge College Success Program and acquired a passion for helping students transition into post-secondary settings.
Mrs. Linam knew early on that she had a passion for working with students with learning differences. As a high school classroom teacher at New Way, Mrs. Linam found the opportunity to combine creativity with best- practice research extremely motivational. In addition to teaching math and English courses throughout the school year, Mrs. Linam implemented an experiential summer school program for high- school students, which focused on financial literacy, career skills, and independent living skills. Understanding the value of extracurricular programs, Mrs. Linam also worked to develop the inaugural student government club and cross- country team.
During the 2013-2014 school year, Mrs. Linam's focus shifted to transition when she implemented a person- centered transition planning approach throughout the whole high school. Since then, she has worked to create unique programming that focuses on the development of career and college readiness skills, giving students the opportunity to take college courses and participate in employment activities while still in high school. She works with all high school staff, students, and families to create realistic plans for the future that capitalize on student strengths and interests.
Mrs. Linam enjoys teaching courses at Arizona State University, serving on various advisory boards, and sharing information with the community about transition. She enjoys camping and hiking with her husband, and can often be found at her neighborhood yoga studio. Mrs. Linam also enjoys using her free time to write, paint, and craft.