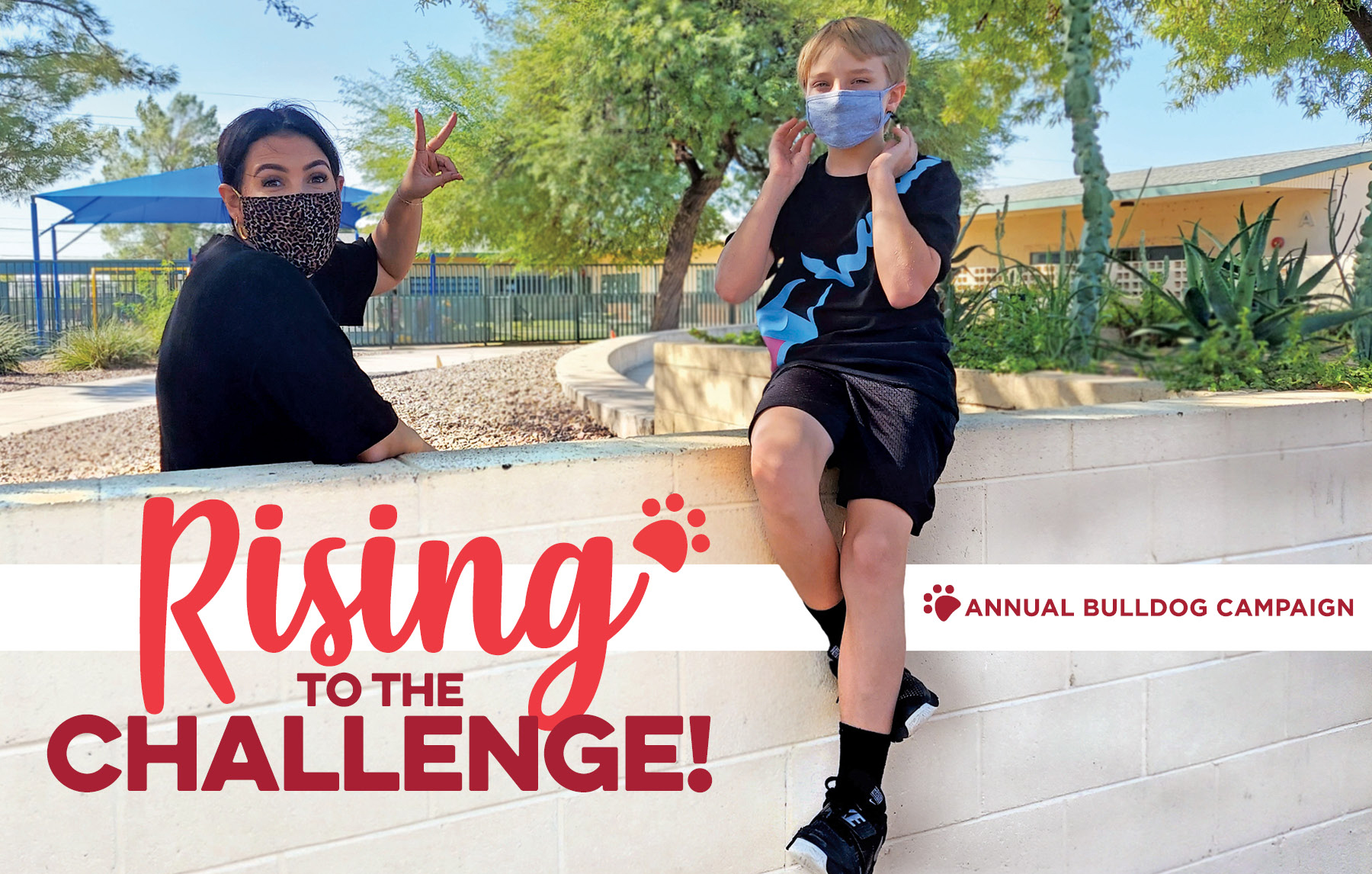 During the 2020-21 school year, philanthropic contributions are immensely powerful. While tuition continues to cover most of our day-to-day expenses, your gift to the Annual Bulldog Campaign will support our community of students and teachers as we enhance our programs in this new learning landscape. Like you, we've seen a year full of challenges thrown our way, and we're meeting them head-on.
Your support protects New Way Academy for the long term, so we can continue to educate students who think differently to rise up and meet the next set of challenges this world brings. Keep your community strong with a tax-deductible donation today. We know this is a challenging time for many, and we thank you for your support!
Gifts towards the Annual Bulldog Campaign this year will supplement operating expenses above and beyond tuition, in four major areas of greatest need: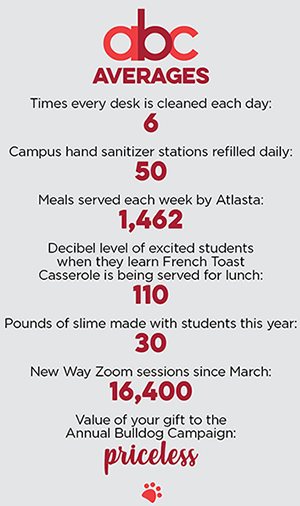 – Health and Wellness: More than ever before, everything from science experiments to lunch and break times are held outside. Our new outdoor classroom and fresh air learning spaces have proven instrumental in providing alternative educational hubs around campus. We've seen the freedom students have enjoyed outside and the impact it has made on their well being, and we are already in the planning stages for an additional outdoor classroom.
Adding touchless water fountains throughout campus will also meet the needs of our students throughout the school day while still keeping health and wellness at top of mind.
– Academic Growth: As our theater teachers say, "The show must go on." No matter where a student is learning – through our Connect@Home virtual learning program, or on campus — academic growth for each and every student is always the highest priority.
Gifts to the Annual Fund this year help sustain all the supplemental supplies to provide our students with the top notch individualized education and programming that they have always benefitted from at New Way.
– Connecting Technologies: With increased technological learning comes increased technology demand. Our OWL interactive classroom cameras, increased access to technology, and additional tech support staff have become a necessity in today's learning environment.
Gifts this year will support our ongoing need to maintain a sufficient supply of Chromebooks for every student and resources to support our home learners.
– Support and Counsel: This year's Support Services team has extended efforts by leaps and bounds to promote a well-rounded mind-body approach to learning, while coping with increased daily pressures.
Our Support Services team works around the clock to analyze and implement the best ways to serve our students through:
Digital tracking of PBIS incentives
Guidance to teachers and parents on age appropriate topics relevant in today's climate
Individual sessions to empower students to rise to challenges that come their way with healthy strategies and informed choices.
Your gift, no matter the size, means more than ever this year. Thank you for giving to the Annual Bulldog Campaign this year!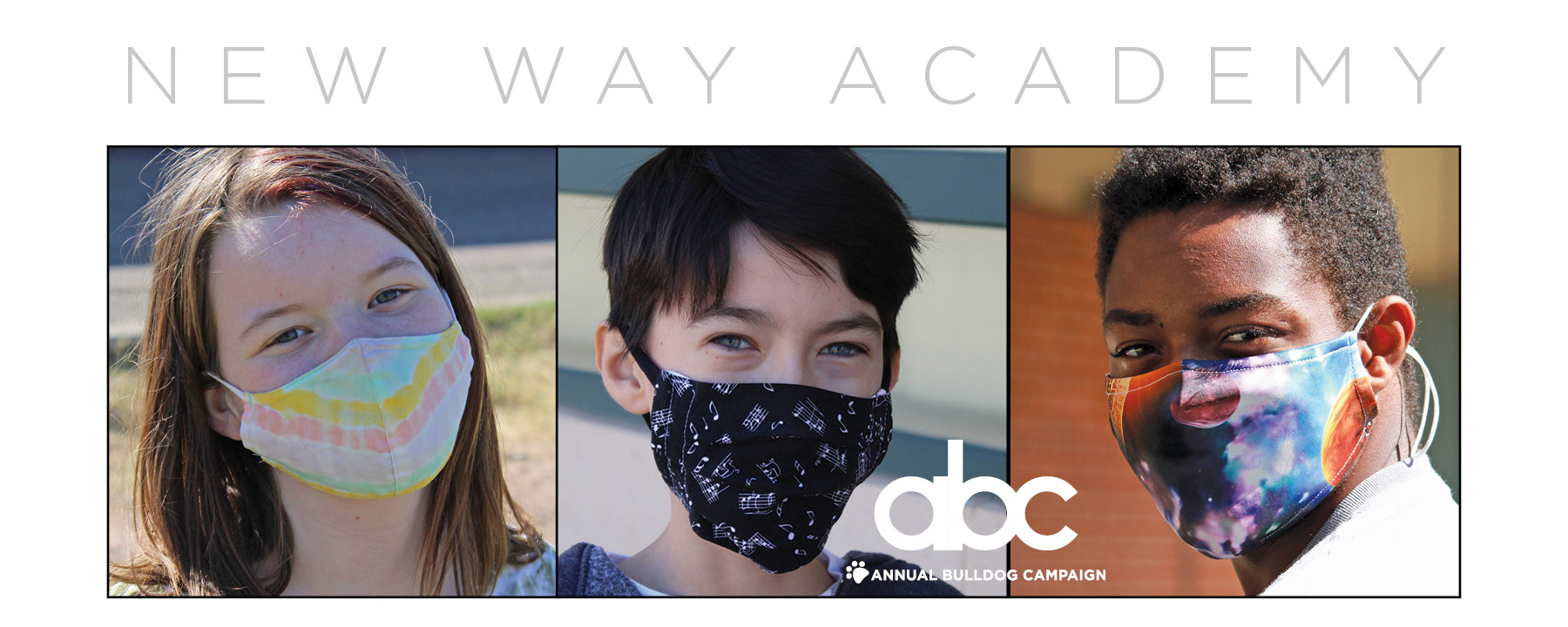 No greater gift exists than that of a New Way education.
-New Way Board Member